Description
TO3000 is your freelance liberation tool. It will help you manage key areas of your work life, saving you time and creating opportunities for business growth. Translators who are already using TO3000 are seeing these benefits daily. People we've talked to say that they are regularly freeing up as much as 10 hours each month. That's time that would normally be spent typing up invoices in a word processor, working out translation job quotes and scheduling projects on a spreadsheet. It is time that is now put to much better uses!
With TO3000 you can say 'goodbye' to all this manual admin work!
Just take a look at what our software will really do for you…
www.translation3000.com/wp-content/uploads/2013/07/Projects.png">

Schedule all of your translation work using powerful planning and job tracking options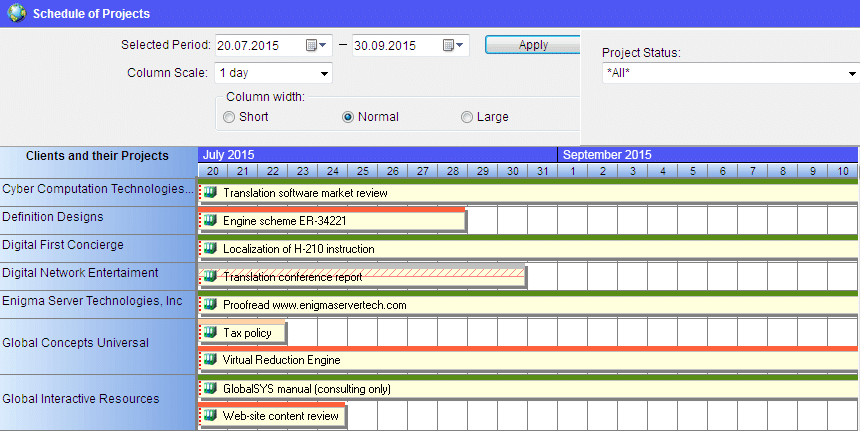 Manage client invoicing easily in multiple currencies – Automate invoicing procedures using advanced templating options

Set up pricing schedules to quickly and easily develop translation job quotes
Access client data and work history instantly with our versatile client database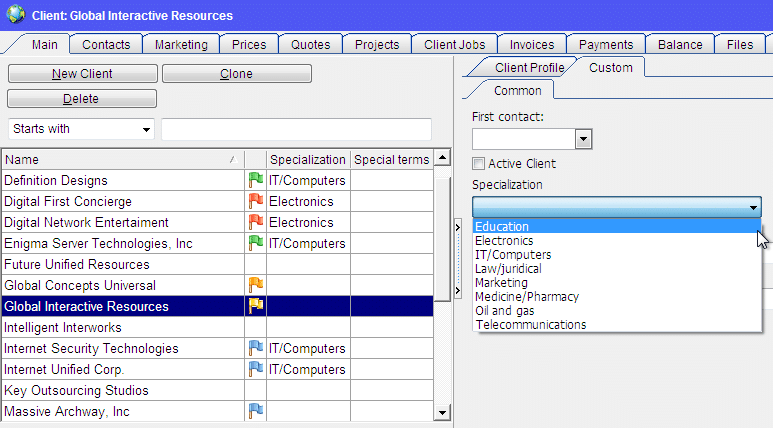 Get paid more quickly by your clients using our sophisticated payment tracking, reporting and notification tools
Optimize your admin processes to give you a stronger foundation from which to grow your business
And the best part?
Translation Office 3000 is just so EASY TO USE!
If you're comfortable working your way around files and folders in Windows XP, Windows Vista, Windows 7 or any equivalent computer operating system, learning your way around Translation Office 3000 will take you no time at all. Translators who are already using our software tell us that it took them just minutes to understand and only a day or two to master.
But if you ever do get stuck we are here 100% for you. Our support team are live online and always quick to respond to resolve issues. Our aim is to get you pointing in the right direction as quickly as possible so you can take full advantage of TO3000's superior features.
What more do you need? It's all here for you.
Translation Office 3000 really is not just another piece of software for translators. What you have your hands on here is a professional-grade management tool capable of outperforming project management software at many of the world's major translation agencies. It is reliable, affordable, and designed without compromise for your freelance life.
Quite simply, it is the only management tool you'll ever need to build an amazing future for your translation business.
Click to download FREE trial version of Translation Office 3000!