Description
All versions of AceProof give access to the essential functions developed specially for translators, editors, and proofreaders.
– Check documents in the following formats: DOC(X), RTF, XLS(X), HE (Helium), TMX, TTX, XLF, XLZ, SDLXLIFF, MQXLIFF, and MQXLZ.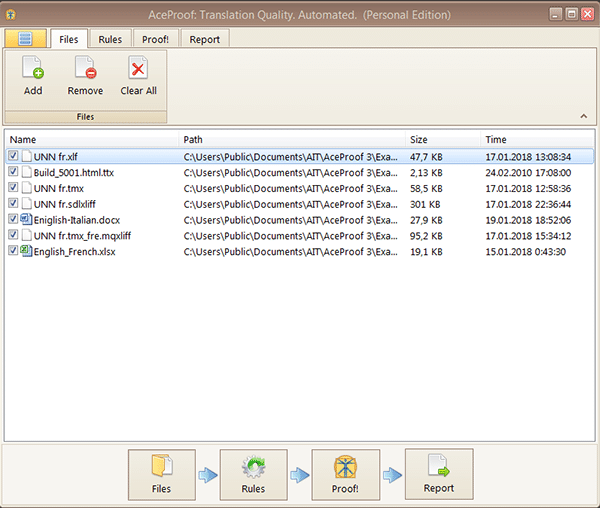 – Detect inconsistencies between similar translation items.
– Catch common formatting errors:
Consecutive spaces
Consecutive punctuation marks
Differences in punctuation
Spaces in front of punctuation marks
Discrepancies in HTML and XML tags
Detect inconsistent capitalization.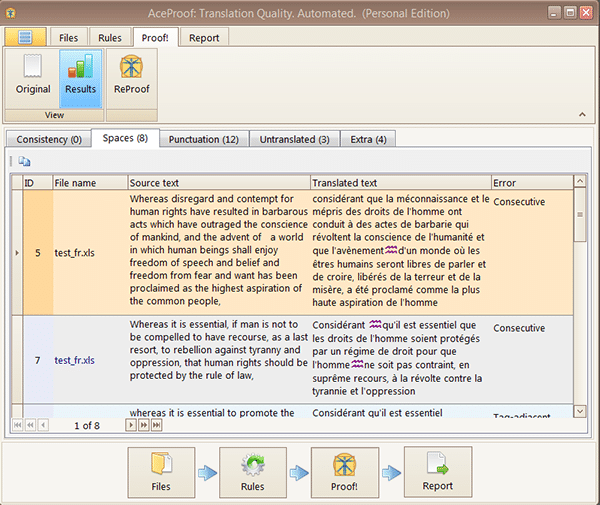 – Find untranslated words and phrases.
– Identify content where the source and target have different lengths.
– Export the analysis results to XLSX or PDF.
– Customize the appearance of your program and reports.
Click here to download a FREE trial version of AceProof!